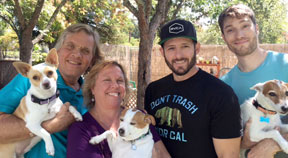 The Share Organics Team: Dennis Hughes, Janice Hughes, Cody Gehring, Brandon Bradshaw

About Founder Dennis Hughes


Dennis Hughes has attended the Natural Products Expo since the first show in 1981, which began with 300 booths. Wishing Well Distributing Company, which he founded in 1974 at the young age of 21, was one of those original booths at the first Expo, and was very successful for over 10 years. After selling the distributing company in 1985, Dennis started The Share Guide a holistic health magazine, with his wife Janice Hughes. Published for 23 years, the magazine is no longer in print, but the website continues. It was through Wishing Well and

The Share Guide

that Dennis and Janice originally forged their relationship with the natural foods stores in the region, and they have continually built on those relationships to position Share Organics as a unique organic brokerage.

Our personal passion is organic products. Dennis founded Share Organic Marketing in 2005 with his wife Janice, after hearing repeatedly from product manufacturers who were advertising clients in

The Share Guide

that they needed help bringing their products to market. Dennis and Janice decided to make Share Organics a distinctive brokerage, by hiring a great team and harnessing their experience in wholesale and retail sales, marketing, natural foods and nutrition, graphic design and publishing to help organic product manufacturers increase their business with an easy to follow, step-by-step program.

Share Organics was founded with the specific purpose of helping the Organic Center achieve it's goal of organic product sales reaching 10% of total sales. To read more about our Mission Statement, click here.

Over 30 years of service: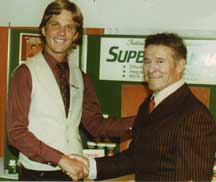 NNFA Show, 1978-
Dennis Hughes (at 25)
, with Jack LaLanne (at 64)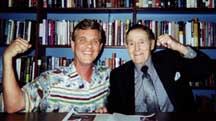 San Francisco, 2005-Dennis Hughes (at 52) with Jack LaLanne (at 91)