Food For Thought
Poems by Dennis Hughes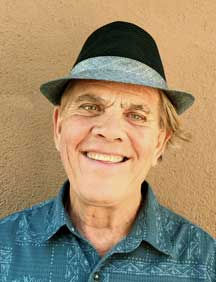 Dennis Hughes is a traveling salesman and wandering wordsmith.
As Dennis drives and daydreams along the highways and byways of Northern California, rhyming verses coarse across his windshield. We have gathered some here for your reading pleasure--a sample platter of natural food poems and jingles to make you smile. May some be tasty and to your liking. Bon Appetit!

Share Organics represents manufacturers of high quality organic products
in frozen, chill, dry grocery and supplements.
Learn how we can help your business achieve increased sales in Northern California, one of the top markets in the USA.


Retail Accounts
We work with hundreds stores in Northern California, including all chains, co-ops and independents.
©2021 Share Organics--all rights reserved
Share Organics - Santa Rosa, CA www.shareorganics.com shareorganics2@gmail.com